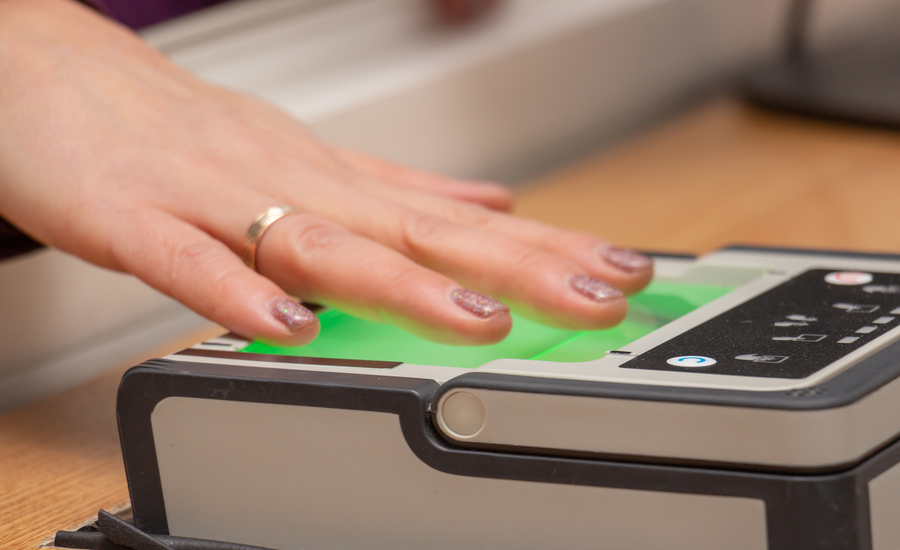 How Long After Biometrics Will I Get My Green Card?
If you are applying for a Green Card in the United States that allows you to permanently work and live in the country, you likely know that a key part of the process is your biometrics appointment.
Regardless of where you're at in the Green Card application process, you might be wondering "How long after biometrics will I get my Green Card?"
We are here to answer this question and provide helpful insights into the full biometrics process, from the documents you need to what happens after your appointment.
Plus, we will share how our tenacious immigration attorneys at Spar & Bernstein can help you navigate through the Green Card application process to ensure your American dream comes true.
Looking for
help with your Green Card application
?
What Is

A

Biometric

s

Appointment?
A biometrics appointment is a key step in the permanent residence (Green Card) application process. During the appointment, officials will document your fingerprints, photo and digital signature.
The goal of this appointment is to crosscheck your data with the databases of the Federal Bureau of Investigation (FBI) and Department of Homeland Security (DHS).
In doing so, officials ensure your record is clear of any prior serious immigration violations and you have accurately disclosed information about your criminal record, if you have one.
Applicants already in the U.S. must visit a local U.S. Citizenship and Immigration Services (USCIS) Application Support Center (ASC) or office for their biometrics appointment. Applicants outside of the U.S. must go to the U.S. Embassy or Consulate in the respective country to provide their biometrics.
The biometrics appointment is required for various immigration applications, including but not limited to adjustment of status, Green Card renewal or replacement, work permit applications, naturalization applications, temporary protected status applications or petitions to remove conditions on residence.
For more info on the application process, explore how long it takes to get a receipt from USCIS after filing an application.
Getting Ready

For

Your

Biometric

s

Appointment
If you are already in the U.S., your biometrics screening will typically occur early in the Green Card application process, between 3-8 weeks after you file your application.
If you are applying from abroad, you may be scheduled for your biometrics after your interview is scheduled.
You will be notified about your biometrics appointment by receiving a Notice of Action (Form I-797C) from your Application Support Center (ASC). The notice states the date, time and location of your appointment. It may also contain a code in the upper right corner, showing the type of data you must provide:
Code 1 for all 10 fingerprints
Code 2 for your index fingerprint, photo and digital signature
Code 3 for all 10 fingerprints, photo and digital signature
If you are applying for a Green Card, you must personally attend your biometrics appointment. The presence of the sponsor is not required.
If you are applying with family members, USCIS may attempt to schedule the biometrics screening for your family together, but it is not always possible.
Your family members can join you for your appointment if you have received a notice and they have not. However, it is entirely up to USCIS whether to combine the screening for all family members.
The biometrics appointment typically lasts just 15-20 minutes. During this time, USCIS officers will use a LiveScan machine to digitally capture your signature, photo and fingerprints.
Keep in mind that the officers conducting the biometrics appointment have no knowledge of the status of your case, so they won't be able to answer any questions about your application.
What Documents

Do You Need

For

Your

Biometric

s

Appointment

?
When you arrive for your biometrics appointment, you must have:
The appointment notice you received from the USCIS, listing your appointment details
An ID with a photo, such as a valid passport, driver's license, employment authorization or a permanent resident card, if you are applying for renewal
Any document the USCIS specifically requested, such as travel permits or previous employment authorization documents, for example
Weapons, electronic devices, cameras, recording devices and food are among the items you are prohibited to take with you into the fingerprinting area.
What Happens After

The

Biometric

s

Appointment?
Once your biometrics screening is over, the USCIS officer will put a stamp on your appointment notice, confirming that you submitted biometrics for your background check.
Make sure you keep this document in a safe place and have it ready to show if the need arises.
What comes next?
1. Green Card Interview
Depending on the application form you filed, the next step in the process towards obtaining a Green Card may be a USCIS interview, where you will be asked questions related to Form I‑485, Application to Register Permanent Residence or Adjust Status.
When we represent Green Card applicants at Spar & Bernstein, we organize mock interviews to help our clients prepare, by asking common questions.
This detailed prep will help you get more comfortable when you go in for your interview, whether applying based on employment, family relations, asylum or refugee status.
If you are applying for a marriage-based Green Card, check out our detailed article on Green Card marriage interview questions.
2. Notice Of Another Biometrics Appointment
Once your biometrics appointment is over, it is not uncommon to receive a notice of a second biometrics appointment. This does not mean your application has been denied or there has been a sign of wrongdoing on your part.
The reasons for a second biometrics appointment can vary, with the most common reasons including:
Smudged fingerprints that cannot be used
Expiration of biometric data before processing your application. If your application is not processed within the 15 months in which the information is valid, you will be scheduled for a second biometrics appointment.
For more information about what happens after your biometrics appointment, and answers to other immigration law questions, check out the Brad Show Live video below.
Hosted by Brad Bernstein, Spar & Bernstein Managing Partner, the show has over 190,000 subscribers and followers on Facebook and YouTube and aims to educate viewers about various immigration situations.
What Happens After I Complete My Biometrics? | Free Immigration Law Advice
How Long Do You Have

To

Wait After Biometrics

To

Get Your Green Card?
The time it takes to get your Green Card after your biometrics appointment will depend on various factors, such as the type of application, the location you applied from, USCIS processing times and more.
For example, after your biometric screening, scheduling a Green Card interview may take from several months to several years.
Green Card renewal, in turn, may take 6-10 months after providing your biometric data.
To check the status of your Green Card application:
Our experienced immigration team at Spar & Bernstein will help you check your application status and, if your case allows, help move the process along so you can get your Green Card as soon as possible.
N
eed help checking your application status
?
How Can Spar & Bernstein Help You Obtain

A

Green Card

?
With all of the documents required, the detailed processes and the laws in place, the process of applying for a Green Card can be overwhelming.
Specializing in immigration law since 1958, Spar & Bernstein represents clients in all 50 states and worldwide to help them obtain immigration benefits.
We cover all faucets of immigration law, from employment immigration and family immigration to Violence Against Women Act (VAWA), Deferred Action for Childhood Arrivals (DACA) and Citizenship and Naturalization.
We will look at your specific situation, identify your options, and support you every step of the way towards your American dream.
Our knowledgeable immigration team will:
Determine your Green Card eligibility
Explain your options in case of visa overstay, past immigration violation or criminal record
Request a background screening before you file your Green Card application
Complete and file the needed documentation
Communicate with authorities on your behalf
Help you prepare for your interview
Update you on your application status
Getting Your

Green Card

After Your Biometrics Appointment

: Key

Takeaways
As a common step on your path towards U.S. permanent residence status, the biometrics appointment is where USCIS officials collect your fingerprints, photo and signature and conduct a background check to identify prior violations or serious offenses.
Depending on whether you are applying for a Green Card in the U.S. or abroad, your biometrics appointment might follow a different sequence, occurring either before or after your Green Card interview.
The time it will take to receive your Green Card after your biometrics appointment depends on several factors, including USCIS workload and the type of application you filed.
At Spar & Bernstein, our knowledgeable immigration attorneys will help you throughout the Green Card application process, from filing the correct documents to prepping you for your interview and following up on the status of your application.
Our goal is to help ensure that everyone has a chance to live The American Dream.
Need
an immigration lawyer
?
Disclaimer: attorney advertisement. prior successful results do not guarantee a similar outcome
Bradford H. Bernstein
This article was written and reviewed by Bradford H. Bernstein, a second-generation leader at Law Offices of Spar & Bernstein, P.C., who has helped over 100,000 clients with immigration and personal injury issues. Brad joined the firm in 1993, became a partner in 1997, and assumed leadership in 2000 after Harry Spar retired.
View Brad's Bio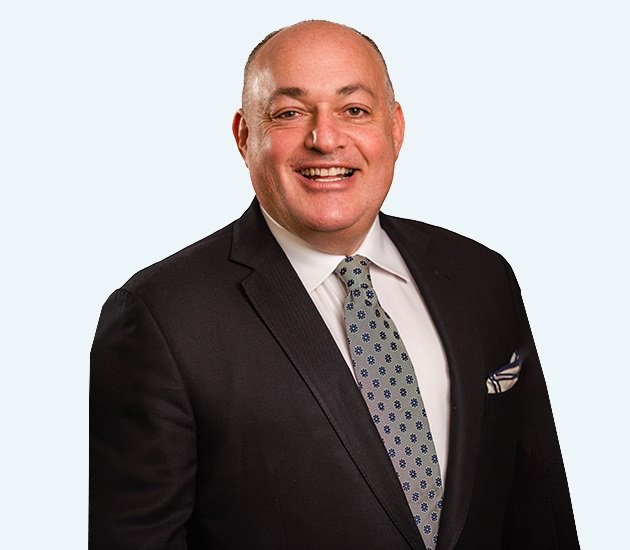 Bradford H. Bernstein